Fun fun fun this past weekend! Went to the Irish fest with Zimra (a Pennsic camp-mate who was unexpectedly in town), afterwhich we closed the Harp & Fiddle. It was a blast. It turns out that Zimra knows the same people I know (so far) in the Irish music scene here and I was totally surprised, but then it is a small world, isn't it? And, she knows Gaelic Storm, who headlined the fest, so I got to rub elbows with the elite. I had avoided the Irish music scene here for years, but I think I have finally succombed to it. I went to an introductory jam session with a new Irish band that is forming up, and I really really really enjoyed it. So here's Gaelic Storm: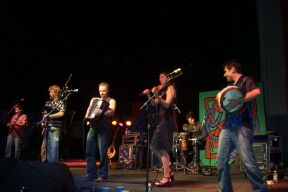 And here's me enjoying a Guiness before Gaelic Storm: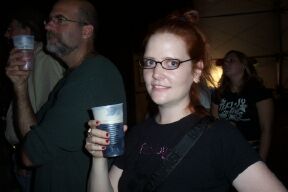 And here's Zimra enjoying a "half and half" before Gaelic storm--we were LOL when I took this picture because I have so many pictures of people drinking!!!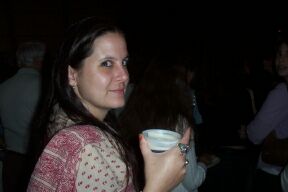 And here's Khafif posed with clergy!